Announcement:
Welcome to Dk8Win! Deposit with TnG eWallet, Boost and GrabPay now! Claim your 30% Welcome Bonus!
SpadeGaming
Spadegaming was founded in 2007 by Malaysian entrepreneur Shen Seow. The company started in the Philippines and have since set up several casino centers around Asia such as in Indonesia. Spadegaming dominates the Southeast Asian market and is an internet-gaming companies that focus on video slot machines. Almost all types of games they owned are slot machine games. They prefer to use a Southeast Asian theme. One example of their most popular slot games is Caisen and Brother Kingdom. Spadegaming also frequently updates their selection of slot games and up to date, they have released 120 types of games that focus on video slot games.
Types of Games Offered by Spadegaming
Video Slots: Slot machine games with 5 reels or more. This type of slot game is all about attractive graphics as well as more variety in method of winning. You can win prizes in a chain and continuously in one spin of the game. As well as the jackpot bonuses given that vary for each game available.
Progressive Slots: This is a type of slot machine game that gives progressive win bonus. This progressive jackpot is the largest jackpot bonus provided by any slot machine provider. To get prizes from the progressive jackpot easily, you just have to KEEP PLAYING! From each spin that you played and funds that you put into the machine, this will help you get the progressive jackpot. Don't wait any longer, the prizes from this progressive jackpot can roll into big money for you!
Arcade: This is a card game. You're definitely familiar with this game if you always play at Live Casinos. The games available includes Bull Fighting, Baccarat, Mahjong and so on. You can place your bet and the game will start immediately. You will be up against the computer A.I in this game, just like an online casino.
Fish Shooting: Veteran players will definitely know this game. SpadeGaming also provides fish shooting games from their suppliers. You can also enjoy the beautiful graphic presentation from fish shooting games. The game is quite simple, you just need to find the fish that you want to shoot. You will then earn points from each fish killed, which will be use to redeem your prize.
For fans of online gambling games, SpadeGaming is perfect for you. In here you can enjoy the sensation of playing slot machine games with great 3D graphics. Unlike other slot games, you have to complete missions for free rounds.
What are you waiting for? Start playing SpadeGaming slot machine game today at Dk8win.com now! The best and most TRUSTED online casino in Malaysia! Redeem your 30% Welcome Bonus now! Chat with our customer service through LIVECHAT for more info.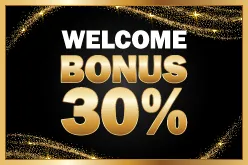 Welcome Bonus 30%
Promosi ini hanya untuk ahli yang BARU daftar.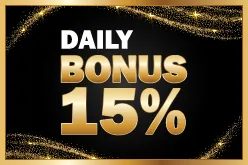 Daily Bonus 15%
Pemain boleh tebus BONUS ini SEKALI setiap hari.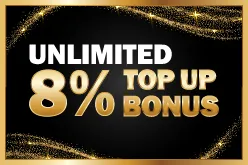 Unlimited 8% Topup Bonus
Pemain boleh tebus Bonus ini untuk semua jenis permainan i.e. Mesin Slot, Live Games, SportsBook dan Tembak Ikan.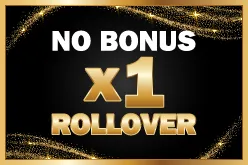 No Bonus x1 Rollover
Pemain boleh tebus Bonus ini untuk semua jenis permainan i.e. Mesin Slot, Live Games, SportsBook dan Tembak Ikan.